Product Description
Versace Blue Jeans for Men 75ml
Creators Versace Blue Jeans fragrance started a game with fans of the brand Versace dressed and "adult" men's toilet water in a child-toy packaging. The aroma is not for children and youth even call it can be difficult. Although, of course, it is the youthful, brash and arrogant, as indeed all Italians. But like all Italians elegant.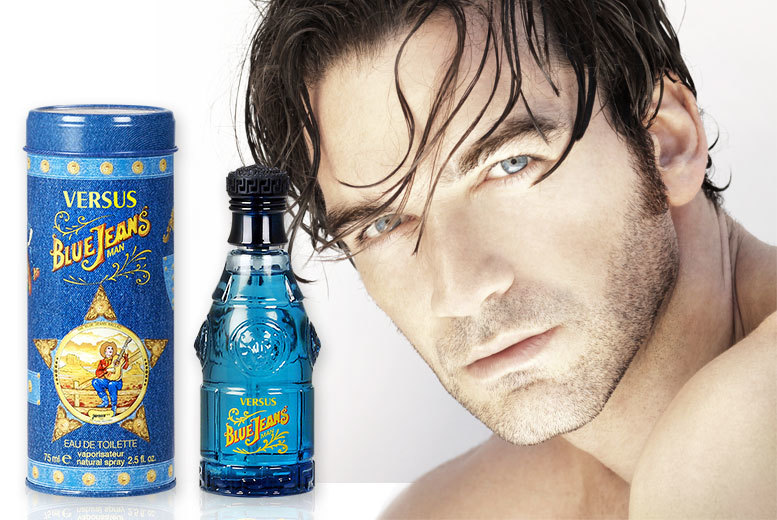 It differs from the denim of flavors with which we were introduced Calvin Klein and Diesel. Created in the mid 90s Blue Jeans nostalgically back to that stage, but it is as if a timeless and sounds fresh even after twenty years. He skillfully balanced at the level of astringency with moderate sweetness and a faint powdery. Coniferous-sweet with a touch of menthol chill and powdery base, he plays in different colors during the day.
In the opinion of the ladies, an example of "Blue Jeans", the aroma can be attributed to the unisex category, although initially it was created for men. On the men's skin, he sounds different, very attractive to women. Buy this fragrance can be advised for those who like a bold variation of the classic flavors.
Especially as the price of toilet water Versace Blue Jeans is quite low for such a famous brand as "Versace" - in the region of thousands of rubles per 100 ml.
Specification :
Brand: Versace

Aroma: Versace Blue Jeans

A type: Eau de Toilette

For whom: male

The family of flavors: woody, oriental

Top notes: basil, bergamot, rosewood, citrus, illitsium, juniper

Heart notes: geranium, jasmine, lavender, sage, heliotrope, lily of the valley, carnation, rose

Base notes: cedar, patchouli, vanilla, iris, vetiver, tonka bean, amber, sandalwood, musk
Additional Information
| | |
| --- | --- |
| SKU | 6377 |
| UPC | No |
| Color | N/A |
| Brands | Versace |
| Item Condition | New |
| Delivery Time | 3 To 5 Days |
Reviews