Product Description
Yongnuo YN-600EX RT/CANON ETTL Wireless Flash For Canon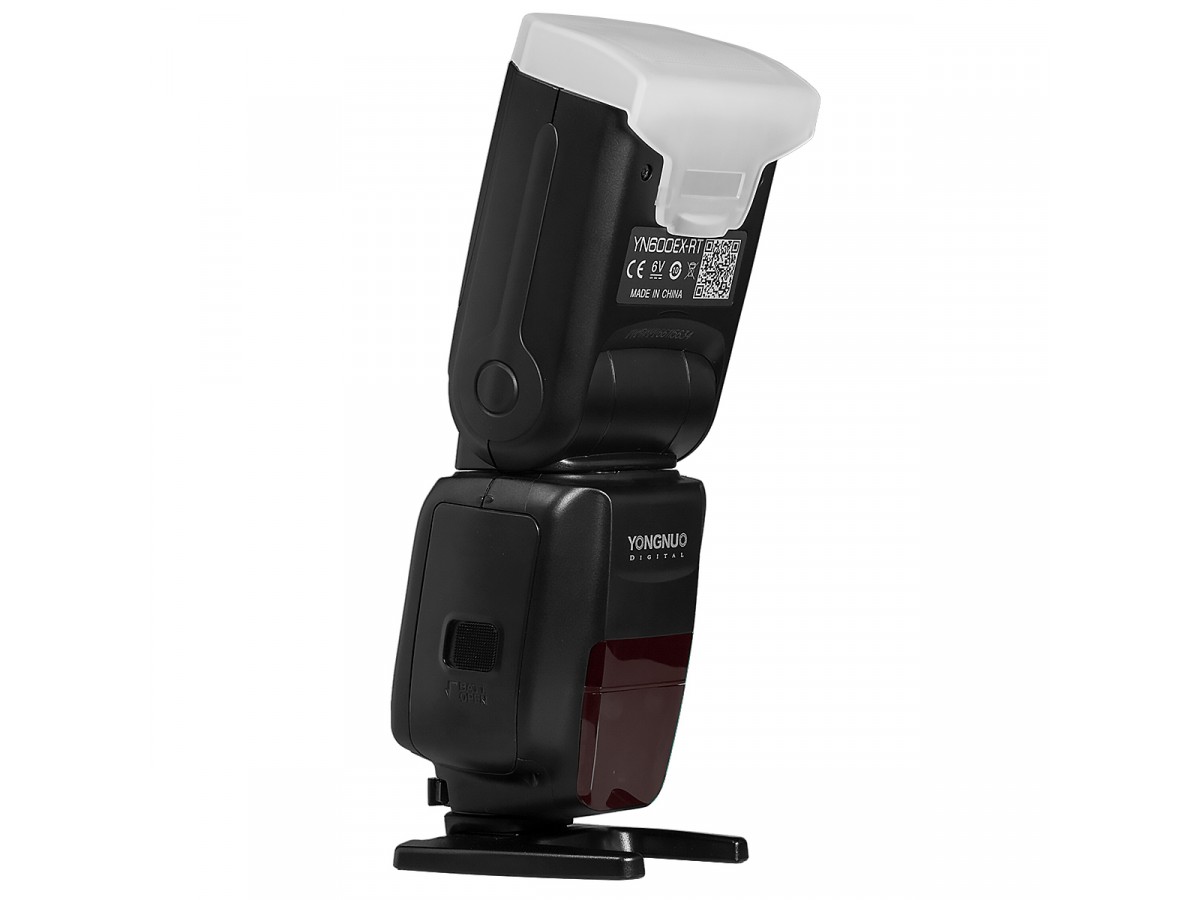 Description
The Yongnuo Speedlite YN600EX-RT is a powerful on-camera flash that provides feature parity and full compatibility with the Canon Wireless Flash System (both radio and optical). At less than 1/3 of the cost of the Canon 600EX-RT, the YN600EX-RT offers identical power output and the same control features. It can operate in fully automated ETTL mode as well as Manual and Multi modes. When operated in ETTL mode, it supports all extra functions such as 1st/2nd curtain sync, FEC, FEB, FEL and HSS up to 1/8000s.
The YN600EX-RT can be controlled via Canon 600EX-RT master flash, Canon ST-E3-RT controller or Yongnuo's very own YN-E3-RT controller. The YN600EX-RT can also operate as a master flash and control other YN600EX-RT or Canon 600EX-RT flashes wirelessly via radio or optical. It supports 5 flash groups with 3 flash units per group.
When used on-camera, the YN600EX-RT provides powerful output (GN 60) and benefits from a long-reaching zoom head (20-200mm , 1.5× crop equivalent). The YN600EX-RT has an extremely fast charge regeneration time (<3 seconds with fresh batteries) but can be connected to an external HV battery pack (sold separately) for even faster reloading and longer autonomous operation. Near the HV port there is a standard thread socket that allows solid mounting of the YN600EX-RT wherever necessary.
A substantial extra feature of the YN600EX-RT over the Canon 600EX-RT is the presence of a mini-USB port for firmware updates that are intended to future-proof the speedlite against incompatibilities with newer cameras and remote controllers that may appear in the future. The YN600EX-RT flashes supplied by BVI Photo Video at present ship with firmware version 1.9.0.
Specification
| | |
| --- | --- |
| Control | ETTL+HSS, 1÷1/128 (±1/3 EV) + Canon Wireless Flash System |
| Guide Number | 60 (meters, ISO 100/200 mm) |
| Pulse Length | 1/200s до 1/20000s |
| Dimensions | 62 × 214 × 78 mm |
| Weight | 430 g (without batteries) |
| Movement (vertical) | 90° to -7° |
| Head Movement (Horizontal) | ±180° |
Additional Information
| | |
| --- | --- |
| SKU | 112030 |
| Color | Black |
| Delivery Time | 1 To 3 Days |
| Item Condition | New |
| Brands | Yongnuo |
| Camera Type | Flash |
Reviews